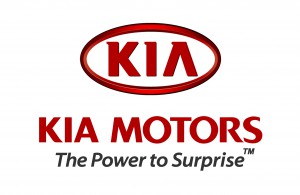 Kia Motors Dealers Now Enjoy Greater Selection of Dealer Management Systems
Golden, Colo. – January 20, 2009 – Motive Retail, LLC., today announced a new agreement with Kia Motors America Inc. (KMA), for Dealer Service Provider (DSP) testing and certification services. Now, any DSP wishing to integrate its system with the new Kia Web-based dealer communication system has the option to do so under this new program for 2009. Motive contracts directly with DSP's to assist them in developing the new Kia Motors interfaces and performs all system testing, certification and conduct dealer pilots. The Kia Motors interfaces enable dealers to electronically send warranty claims, new vehicle delivery information and order parts directly from their dealer management system. The new program enables as many as 20 additional DSP systems to be KMA certified.
"This new program is a direct result of demand from our dealers and their desire to have the broadest range of options possible when it comes to dealer management systems particularly in the current economic climate," said Torsten Buhrke, director of corporate planning, KMA. "Motive provides the expertise, resources and tools to make this possible."
"We are delighted to be working with Kia Motors on this initiative," said Kim Campassi, principal with Motive Retail. "We are strong proponents of an 'open, standards-based' approach to dealer integration and designing and delivering these kinds of solutions for automakers is a perfect match."
The following DSP's have already signed up to the KMA certification program operated by Motive Retail: AutoSoft, DealerTrack Arkona DMS and Golden Eye Dealership Solutions.
About Kia Motors America
Kia Motors America (KMA) is the sales, marketing and distribution arm of Kia Motors Corporation based in Seoul, south Korea. KMA offers a complete line of vehicles through more than 640 dealers throughout the United States. For 2008, KMA recorded its 14th consecutive year of increased market share. Kia Motors subscribes to a philosophy of building high value, high quality, safe and dynamic vehicles. Kia Motors prides itself on producing vehicles that are exciting and enabling and invoke the Kia tagline "The Power to Surprise." Kia Motors America is the "Official Automotive Partner of the NBA." Information about Kia Motors America and its full vehicle line-up is available at its Web site www.kia.com
For media information, including photography, visit www.kiamedia.com