Motive Integrator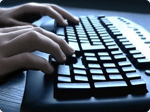 In April, we talked about our commitment to making our industry leading retail integration SaaS(Motive Integrator™) even better. We have recently done just that. Using valuable feedback from our users, (big thanks BTW), we have rolled out improvements to the way we present integration specifications.
Integration specifications can be intricate, however, with the correct document design structure they don't have to be difficult to navigate and understand. The first thing you'll notice when viewing integration specifications in Motive Integrator™ is the new format with a nested "tree view" table of contents on the left-hand side. This simple navigation enables you to easily view the document's contents without scanning multiple pages to find what you need. The ability to search for a specific term is also retained and always displays at the top. For those of you utilizing the "subscribe" feature to get informed of changes via email (highly recommended), this is also retained.
The second improvement you'll notice is the new format of interface data requirements. We refer to these as "ActiveSpecs™". After discussing with some of our client's integration developers, it became apparent that they would benefit from an interactive and nested view of interface data mapping requirements. The ability to easily navigate parent-child data requirements is much more in line with how developers work to map data on their end. Additionally, the ActiveSpecs™ open in a separate browser window, enabling developers to view the data mapping requirements side-by-side with other applications. We initially rolled this improvement out for a select group of projects to get feedback. The positive response has led us to implement this improvement across the board for all projects.
What's next? A fresh new look, improved UI, and simpler access to the features and tools provided by Motive Integrator™. Internal testing is underway, and we'll be taking the wraps off soon. We think you'll love it, stay tuned...