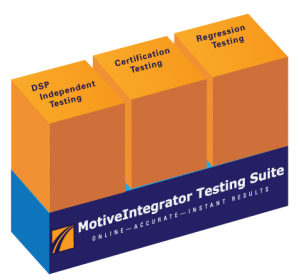 Today, we're excited to announce some significant new enhancements to our Motive Integrator Testing Suite. Three new apps have been added as core testing components, each specifically focused on Certification Testing.
Read More
Topics: Certification, Testing, Porsche, Dealer Systems Integration, Volkswagen, Motive News

Motive is pleased to announce that it has added Porsche Cars North America as a new automaker client. Porsche is embarking on a new global program to implement a range of integrations with the key DMS systems used by its dealer body. This is the first project of its kind at Porsche in a number of years and demonstrates their commitment to improving retail performance through greater integration between systems. Motive will be providing all services for management of DSP Integration and Certification activities including the development of all integration specifications, DSP technical support, certification testing and dealer pilots.
Read More
Topics: Certification, Porsche, Dealer Systems Integration, Volkswagen, Motive News, Automakers, Motive Integrator