Online Appointment Reservations (OAR): Ensuring a Seamless Handoff from Online to In-Store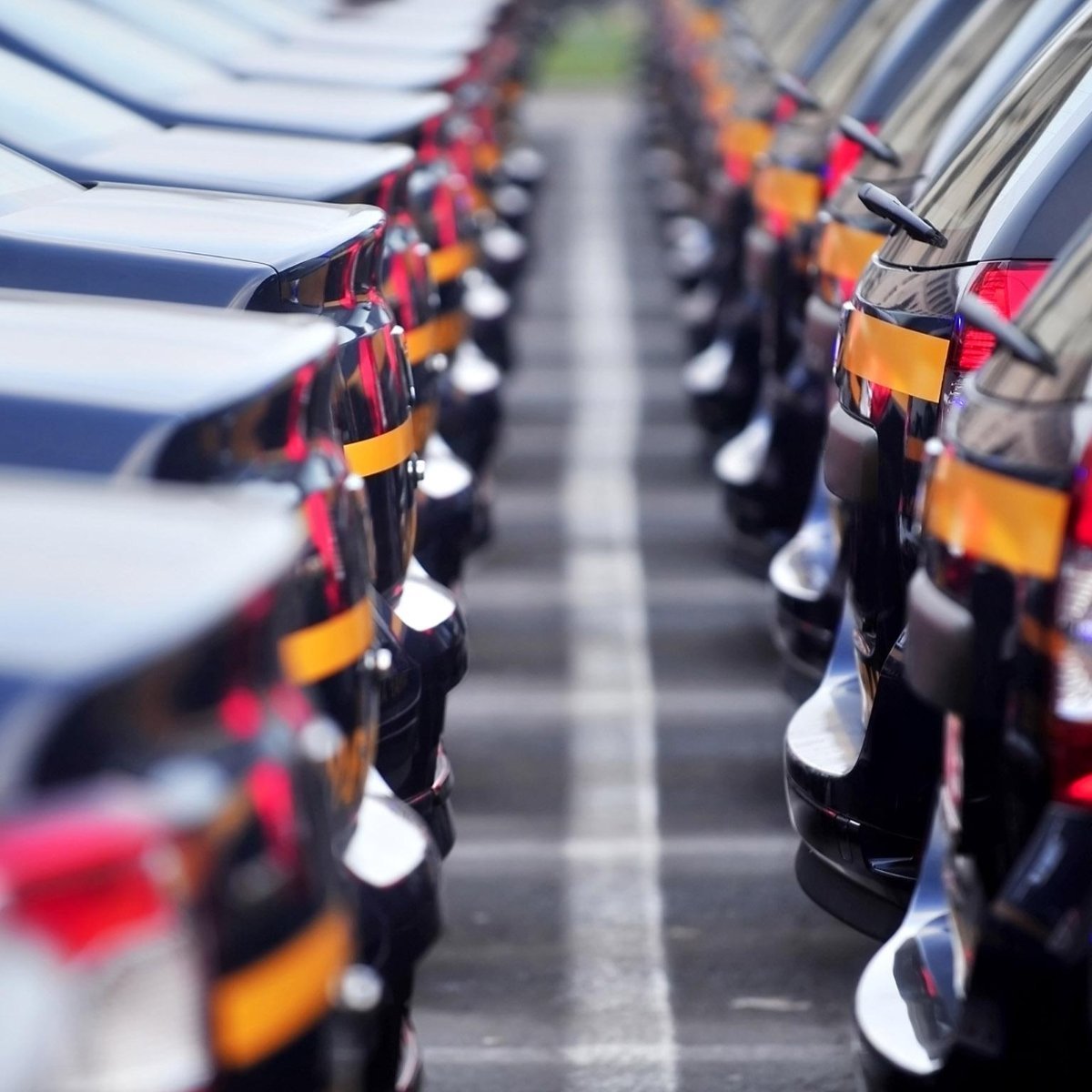 As consumers shift to buying cars and scheduling dealer services from their couches, in-home offices, or wherever, car manufacturers (OEMs) and third-party software providers are capturing more of the buy/service process on their websites or applications. And, as dealers continue to execute on physical demonstrations of vehicles, sales closing/delivery, and vehicle service, OEMs, third parties and dealers must have seamless integration to ensure the customer experiences a smooth handoff from online to the physical store.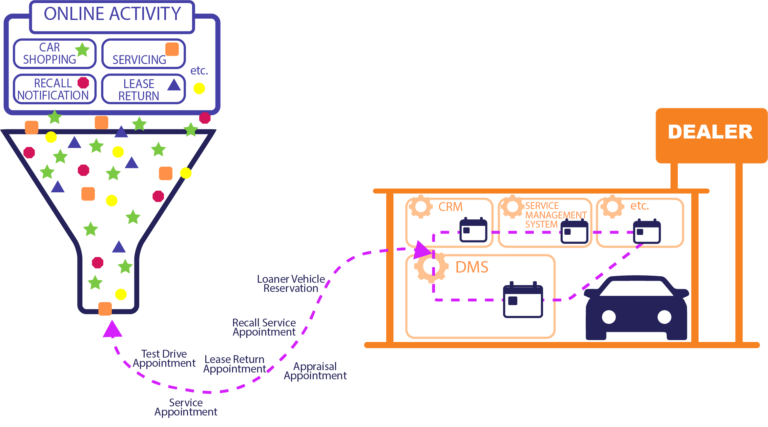 Very often, the handoff between the OEM or third party occurs when the consumer's initial interest converts to an appointment at the dealer. The appointment types can vary:
Sales
Test Drive Request
New Vehicle Pickup
New Vehicle Delivery
Lease Return
Trade-In Appraisal Request
Service
Service Appointment
Recall service scheduling
Loaner vehicle
Completed Service Pickup
Other
On the surface, it may seem simple to request availability and write an appointment to the dealer's DMS, CRM or Service Scheduler, but in reality, the various OEM, Dealer Management Systems, and Third Party Solution Providers are exchanging data across varying systems both online and in-store. In turn, the data in each system varies in format, business, and technical requirements. The data format can be XML, JSON, flat file or otherwise. Communication and authentication protocols vary, as do business rules and field formats. All of these variations not only necessitate unique API builds, but can also require ongoing local data transformation and cleansing for both received and sent packages.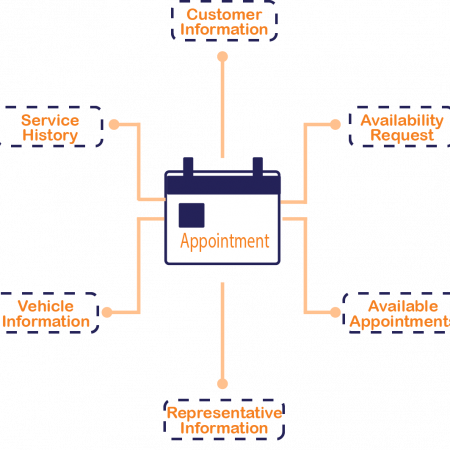 Consumers increasingly expect an Amazon-like experience. Ensuring that each of these systems are exchanging data accurately and in real-time to deliver the "Amazon-esque" experience requires a better way to integrate. Building out unique, point-to-point integrations will take too long and introduce too much risk in data integrity.
The new digital retail environment demands a faster, better way.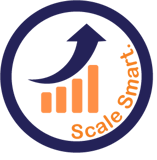 OEMs, Dealer Management System and Third Party Solution Providers alike need a way to accelerate the rollout of their digital initiatives and ensure the consumer experience is seamless across the online-offline handoff. For Online Appointment Reservations and other auto retail use cases, Motive Integrator eXchange (MIX) presents a best-in-breed, modern industry API that handles the transformation of multiple unique, varying back end systems. Reduce the chaos of systems integration, it's time to scale smart and Get in the MIX!