Dealer Digital Retailing - Is it Really: Out with the Old, In with the New?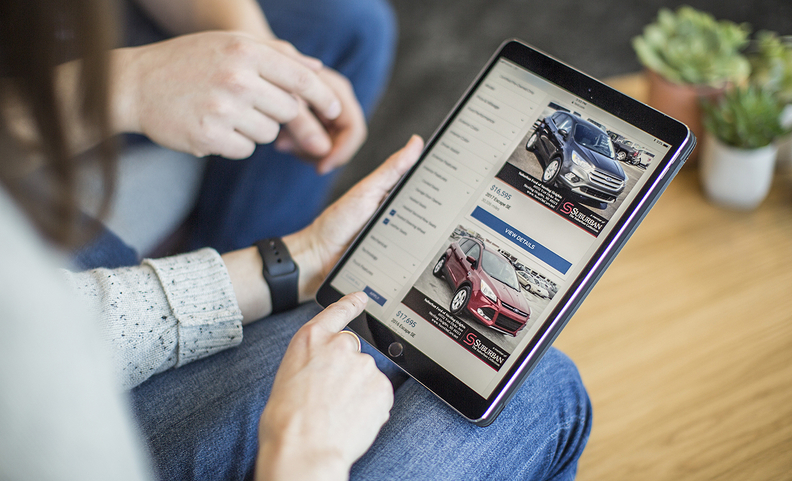 Customers increasingly want to shop for and purchase vehicles from wherever they are most comfortable, be it from their couch or in-store. While the shift to digital greatly accelerated over the past year, as the dust settles, it is evident many consumers will continue to visit their local dealership to compare models, get a demo drive, or confirm the value of their trade via an appraisal. Car buying is still a large purchase decision, and after shopping online, customers may just take in the experience of an in-store delivery. Or they may take delivery at home. Their choice.
A year ago, dealers frantically wondered what the future of auto retailing would look like, and whether significant investments in online and in-store systems, software and processes would still pay off in the redefined reality of automotive e-commerce. Digital retailing is here to stay, and delivering a smooth, consistent customer experience across hybrid digital and in-store journeys does not require a complete reset, rather, enhanced capabilities and sound systems integration, both online and in-store.
The new provider landscape. There are a multitude of digital retail providers offering various automotive ecommerce tools to enable consumers the ability to engage in shopping and purchasing a vehicle online. Some tools provide a soft-credit qualified lead to the dealer, while others may provide an array of payment terms options ready for commitment and contracting, with every possible option in between.
This is where things can fall apart
As they step into the dealership, customers expect their digital journey to continue with consistency and efficiency.
In-store, the dealer's CRM, Desking, and DMS F&I solutions most likely will not be integrated into the online Digital Retailing tool set. The result? A disconnect between the online and in-store customer experience, resulting in low satisfaction scores and potential lost trust and sales. Yet the mission of digitalizing the automobile sales process is to improve the quality and satisfaction of the shopping and purchase experiences.
Ironically, a good online automotive ecommerce experience is almost always more profitable for the dealer and delivers higher levels of customer satisfaction and bonus referrals. How to get there? Engage Motive Retail to smoothly integrate your online automotive ecommerce and in-store solutions to power a unified focus on the customer regardless of where or how they start their car-buying or service journey.
Motive Integrator eXchange (MIX) from Motive Retail ends the chaos of complex API integration across multiple data-exchanging parties. Quickly and effectively integrate digital retail and in-store applications to streamline the customer experience in an increasingly complex, data rich world.