Need Help Managing Your Dealer API Authorizations?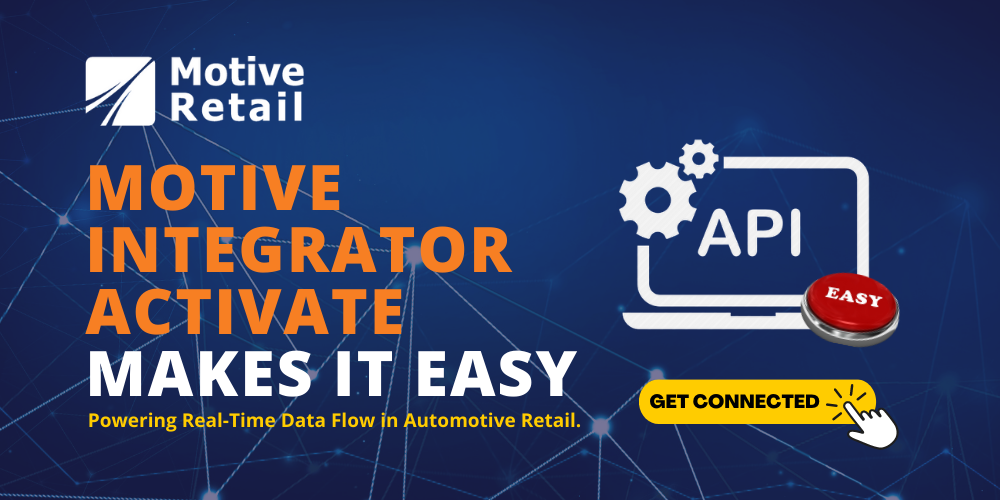 Consumer data handling has become increasingly regulated in the past 5 years. We've seen a growing number of legislative requirements regarding consumers' rights over their data and increasing concerns surrounding privacy and cybersecurity that have reached a fever pitch, with no end in sight.
Do you know where your customer's data is?
All Dealer Data Vendors are responsible for knowing the answer to this question. Additionally, new legislation and in some cases, not-so-new legislation requires that express written consent be tendered before any data can move between these vendors.
Motive Retail introduced Activate to its suite of comprehensive integration tools to help our customers confidently face the challenges of dealer activation in digital retailing. Activate is used to manage the authorization workflow for Dealer Data Vendors on a per-site, per-service basis. Once our customers achieve APIs certification using Certify, our interface onboarding system, they needed an easy way to document and manage consent to turn on the data flow for every dealer in their network.
Prior to Activate, this process required multiple touch points with multiple people over multiple days consisting of countless emails, spreadsheets, pdf attachments, and confused phone calls to ensure that every dealer checked every box and signed the wet-ink dealer authorization form to physically turn on the data flow.
Sound familiar?
Now imagine a dealer inquiring about whether their customer data was compromised in a recent data breach… Where would they begin to look to find that information? If it's even possible…
Activate provides a secure, automated process for API Publishers to manage dealer-level authorizations based on your compliance needs.
Customize your authorization request form to meet your needs

Control activation and deactivation requirements

Manage access and visibility level so that anyone within the organization can activate the data and you can avoid lag time due to specific personnel being out-of-office
Motive Retail has managed more than 1500+ API certifications across 320 DSPs in over 58 Countries for 10+ Global OEMs. We offer a complete solution to connect automotive retailing systems across sales, service, parts, and more using our complete solution that combines industry-leading software with expert support services, led by our team of integration specialists.
Connect with Motive Retail today to simplify system connectivity for your business!