Use Activate to Simplify Compliance and Boost Efficiency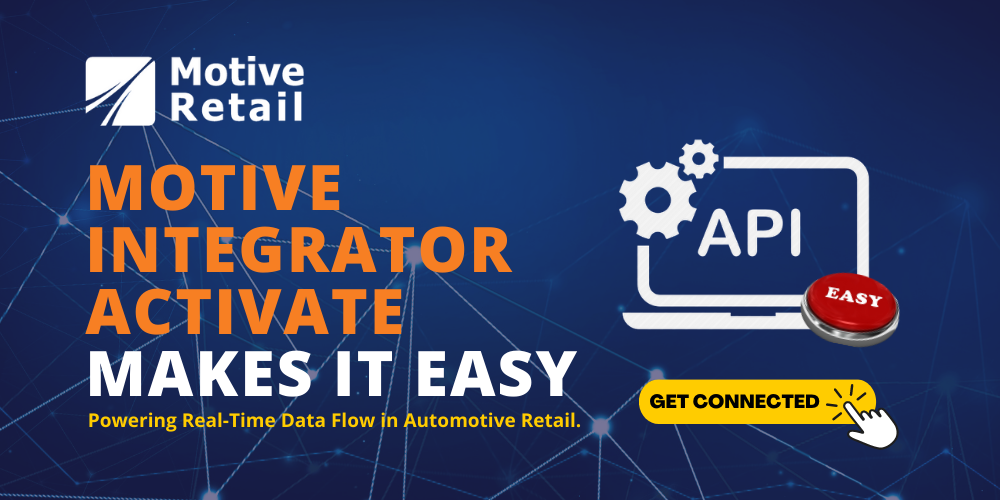 As the regulatory landscape around consumer data handling continues to evolve, Dealer Service Providers (DSPs) must keep up with compliance standards governing how they protect consumer data. With more stringent legislative requirements over consumer data rights and an increased focus on data security, managing this responsibility is critical.
Can you prove every dealer's consent for data sharing with third parties?
As a DSP, you are obligated to not only know the answer, but to ensure that you have a controlled and transparent process for demonstrating to both dealers and regulators that the data sharing is authorized. This can seem daunting, especially when weighed against all of your other daily operational tasks.
That's why Motive Retail has introduced Activate - a solution specifically designed to help you manage dealer authorizations with efficiency, maintain compliance, and improve dealer satisfaction. As part of our suite of integration tools, Activate streamlines the authorization workflow for DSPs on a per-site, per-service basis and gives you the power to document and manage dealer consent for every dealer in your network.
No longer will there be days of back-and-forth emails, spreadsheets, attachments, and confused phone calls to gain every single dealer's consent.
Facing inquiries about data sharing security in the wake of a data breach? With Activate, you'll have a transparent, auditable approval trail to confidently address your dealers' concerns.
Activate equips you with an automated process to manage dealer-level authorizations that aligns with your specific compliance requirements:
Customize your authorization request form to meet your needs

Control activation and deactivation requirements for smooth data management

Manage access and visibility levels to avoid delays and ensure efficient data activation across your organization
Activate puts you in control of data sharing compliance, helping you navigate the complex road of regulatory requirements with confidence and ease.
Motive Retail has managed more than 1500+ API certifications across 320 DSPs in over 58 Countries for 10+ Global OEMs. We offer a complete solution to connect automotive retailing systems across sales, service, parts, and more using our complete solution that combines industry-leading software with expert support services, led by our team of integration specialists.
Connect with Motive Retail today to simplify system connectivity for your business!