Dealers Stake in the Digital Future Depends on Open Integration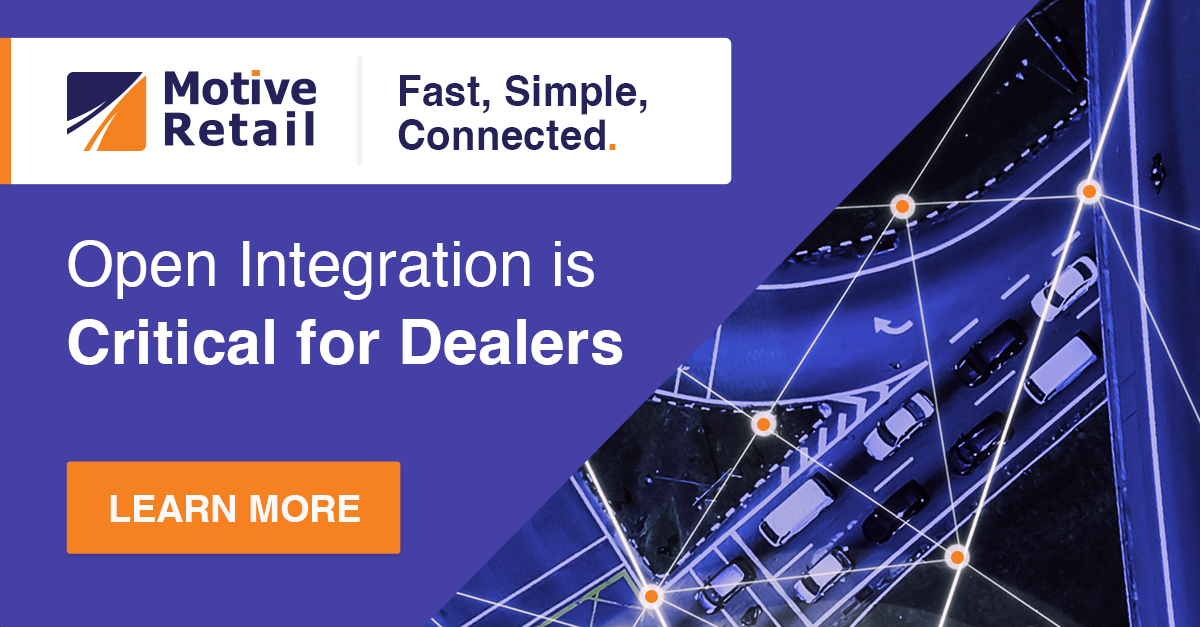 Automotive retail is transforming before our eyes, digitalizing the way everything is done in the dealership. It seems like everyone in the industry is working at a breakneck pace to shape the digital future in their interest. What isn't clear is who will be in the driver's seat, defining how the digital future will turn out.
Traditionally it has been safe to assume that dealers are at the center of automotive retail. Dealers carried the inventory, sold and financed the cars, serviced the cars and most importantly owned the customer relationship. But, as always, times of dramatic change present opportunities to upset the old order, and this is why everyone is scrambling for position. Of course there will be winners and losers. Amidst all of this jockeying, dealers will have to be especially careful not to get pinched between the ambitions of their key partners, the automakers and dealer system providers.
On the one hand, automakers see a historic opportunity to establish a direct relationship with consumers. The connected car changes everything for them. Not only are OEMs no longer dependent on their dealers to communicate with customers, the connected car puts them in the strongest position to interact with customers. They know, before the dealer, when customers need service, parts and new cars. OEMs are rapidly expanding the functionality of consumer apps and increasingly are developing new systems to be used by dealers to fulfill the orders generated through these consumer apps. Multi franchise dealer groups face the challenge of using completely different systems in each of their franchises for service, parts and sales..
On the other hand, the largest dealer system providers are rapidly acquiring the startups that have led the innovation in automotive retail technology. While this consolidation may provide short-term convenience to dealers, it may also reduce dealers' options when those vendors use proprietary integration to put up walls around their systems.
The commercial dealer systems market has flourished over the past ten years, giving dealers many options for optimizing the performance of their stores. The resulting innovation and competition has positioned dealers to reimagine their businesses and revitalize their stores. To maintain these gains, dealers need to protect their ability to run their business using the systems they choose, rather than those preferred by their current vendors or automakers. In both cases, a practical, open integration solution is essential for dealers. Dealers may perceive open integration solutions to be a technical problem for others to solve, but dealers have the most to gain or lose and need to take a stand.
Open integration is about connecting dealers' preferred systems to each other and to their OEM partners. Without open integration, dealers will live in a digital future defined without their input. At Motive Retail, we are working to help everyone succeed in the digital future by providing practical, real world integration solutions essential for delivering seamless customer experiences. With the industry changing so rapidly and so much at stake, dealers need to work with their system providers and OEMs to ensure open integration prevails.
Want to speak with someone from our team directly? Contact us here.