3 Ways to Leverage CRM Integration for Automotive Retail Success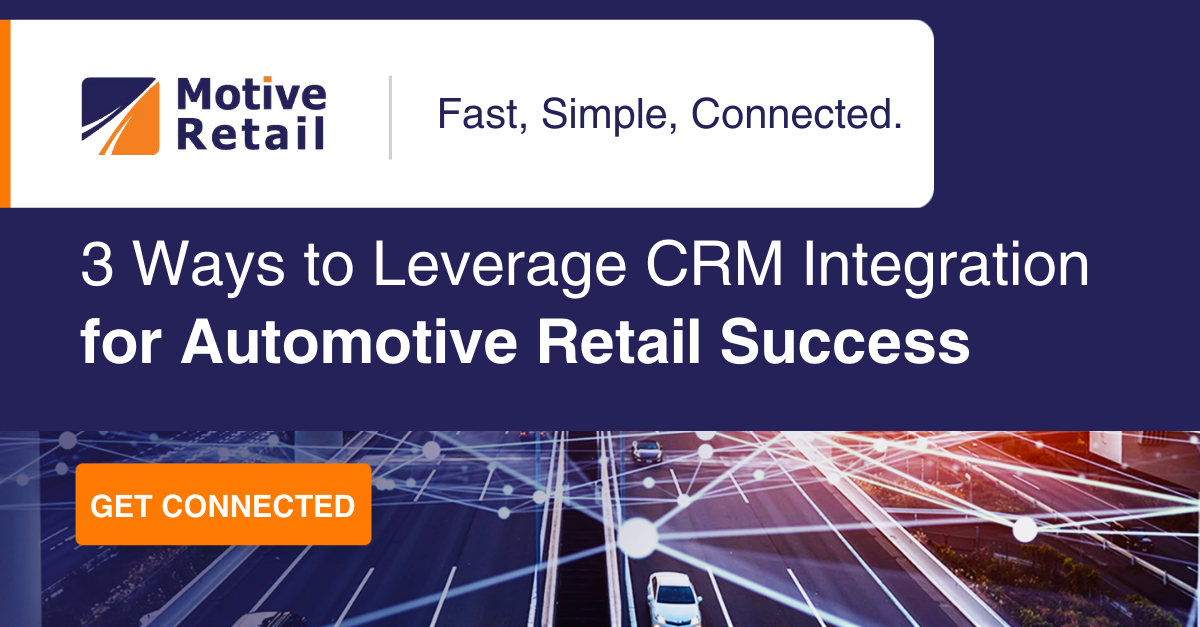 Customer Relationship Management (CRM) software is designed to help companies manage their many customer relationships in an effort to improve overall profitability. According to a report by Grand View Research, the global CRM market is expected to reach over $90 billion by 2028.
Dealerships leverage many types of business management tools including CRMs and Dealer Management Systems (DMS). The challenge is getting those robust systems to talk to each other in real-time.
The Automotive CRM is intended to provide data intelligence relating to all customer touch points throughout their buying journey. From inbound website leads to the first pencil and vehicle purchase all the way through to continued customer retention marketing to ensure ongoing dealer engagement, the CRM serves as the source of truth for customer interactions with your brand and is an important business tool to be able to leverage at a moment's notice.
The obstacle often facing many automotive CRM solutions is that they need to integrate with legacy dealer software systems that tend to operate in silos, which can lead to serious business efficiency issues such as duplicate data, manual entries, operational roadblocks, and stressed productivity. This coupled with already time-consuming business operations will put a strain on your business.
How Do You Overcome Integration Obstacles?
By leveraging the power of MIX APIs.
The MIX™ multi-user platform leverages a catalog of common industry APIs, built-in automation tools and expert support help you build, manage, and maintain complex API programs at scale.
MIX's API catalog contains commonly used industry APIs developed to streamline the DMS integration process. Choose only the APIs you need, build once, and connect to multiple major automotive DMS.

Strong integrations have the power to turn tedious manual processes into fluid system automations and messy metrics into actionable insights making your CRM an incredibly powerful business tool.
CRM integration enables you not only to manage your business's contacts, but it also facilitates cross-team communication, supports complex process automation, lead management, mobile paths/SMS, and even advanced data mining capabilities with increased profitability.
3 Ways to Leverage CRM Integration for Business Success
1. Sales
In Sales, your pipeline is everything and the data generated is driving revenue for your business. Your Sales Team needs real-time information to ensure they're consistently hitting their revenue goals. If they are only learning at the end of the quarter that they're behind, it's too late to be able to do anything about it.
Strong CRM integrations can provide real-time data to give you accurate insight into your business's revenue forecasting, estimating, and overall business growth, and accurately predict business.
With clearer visibility into cycles, you can hold your teams accountable and move the needle forward for your business with data driven decisions.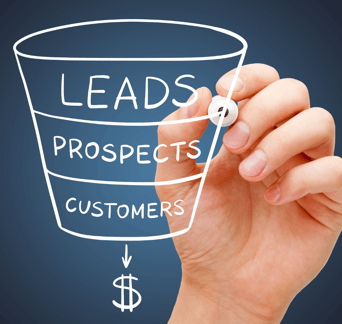 2. Service
Customers who lease cars are responsible for regular vehicle maintenance provided by the dealerships service department. An automotive CRM integration ensures that all internal teams are equipped with accurate, real-time customer information to provide a timely service experience for the customer while simultaneously creating future upselling opportunities for the dealer.
CRM integration enables complete system interoperability from service appointment booking to point-of-service to parts sourcing to warranty monitoring and more.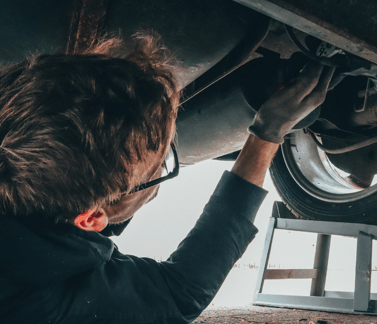 3. Renewals
So you've got a healthy pipeline and are continually adding new customers, but how's your existing customer retention?
Strong renewal cycles are supported by building a solid rapport with existing customers, cultivating customer loyalty through personalized experiences, and better real-time analytics.
A truly integrated CRM supports your internal teams by saving them time. Replacing manual data entry with automation such as reminders for time-sensitive renewals so team members can better align themselves with leasing life cycles, coordinate seasonal check-ins, engage more customer interactions, and follow up on necessary approvals.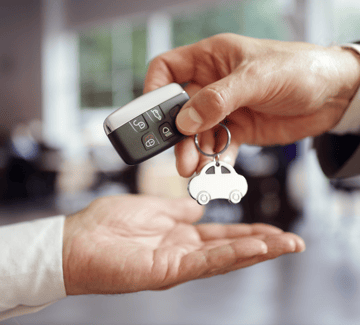 When businesses are enabled with the right data connections their Sales team can identify in-market leads and engage earlier in the buying cycle. Getting actionable insights at the right time can help turn data into deals and deals into long-time customers. Additionally, advanced reporting views can support leadership by ensuring they are taking advantage of every opportunity presented to them in an ever-changing digital marketplace.
About Motive Retail
Motive Retail is a leading integrator focused on modernizing the automotive retail experience by enabling real-time data flow between all parties in the ecosystem. Our high-performance platform leverages a catalog of common industry APIs, built-in automation tools and expert support to streamline the integration process, so you can optimize business operations, staff efficiency, customer service, and data integrity.